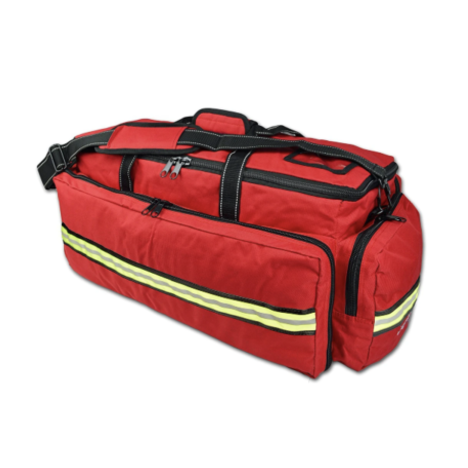 Shoulder Carrying Case
SKU: GK 4096
Ships from Glenwood Laboratories (
Oakville, ON)
Need help?
Call us at (905) 825-8244
.
Learn about our
Shipping & Returns Policy
.
Have a question?
Read our FAQs
.
The LXMB50 (GK 4096) is a super sized medical bag that is ideal for EMS agencies or rescue squads. Designed to hold "D" or "Jumbo D" cylinders. Multiple storage compartments for fast and easy access to products and oxygen delivery devices. Reflective stripping for safety and visibility.
Dimensions: 28" x 14" x 12".